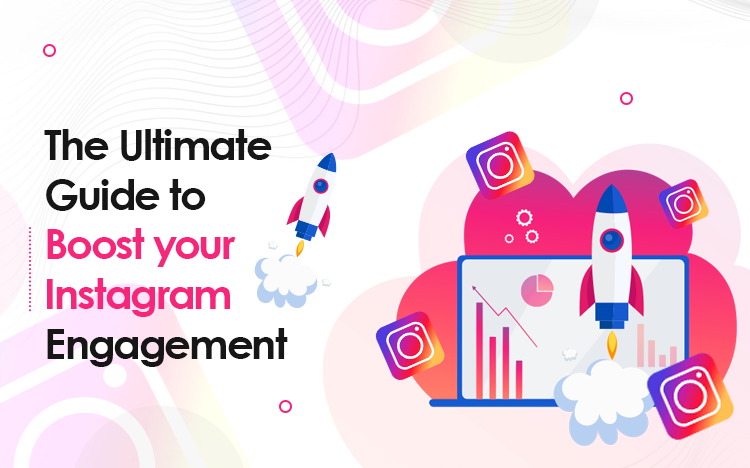 The Ultimate Guide to Boost Your Instagram Engagement

Would you like to increase your social media popularity? Well, a recent survey says that Instagram is one of the biggest social media platforms, with 1.35 billion active users worldwide in 2023. And if you want to improve your presence and engage with people on Instagram. You're in the right place.
One effective strategy to achieve this is by utilizing the auto comment IG tool. These tools enable you to automatically leave comments on your posts. This tactic will help you enhance your visibility, attract followers, and encourage interactions.
As we know that IG is a highly visual marketing platform great for building a loyal audience. Many marketers avoid using auto Instagram comments because of one fear of making mistakes that can affect their brand reputation.
Whether you are worried about getting more potential audience on Instagram or want to boost your IG presence, this article will delve into how to maximize your Instagram reach and how to choose the best Auto Comment IG tool for your businesses.
Let's dive in!
Why Do You Need Instagram Auto Comment IG?

Auto comments on your Instagram posts boost your engagement by increasing the number of comments, likes, and shares on your posts. It is a pre-written message used to comment on your Instagram posts.
The main reason why you need auto comments is to improve your Instagram reach to large audiences. And for that, IG comment plays a crucial role to gain more visibility. Why!
The more comments a post receives, the higher it will rank in the algorithm. So using auto comments IG, you can boost the number of views and engagement on your posts.
But wait, there are some other reasons to use auto comments!
Firstly it saves time from manually writing and posting comments on each post. By saving your precious time, you can focus on creating quality content with other marketing strategies for your IG posts.
Secondly, automatic comment Instagram can help you build strong relationships with your followers by engaging with your audience and responding to them with comments can establish a connection and build trust.
How To Boost Your Instagram Engagement?

Here are some tips to boost your engagement rate on Instagram:
Set up your IG business account:
If you want to promote your brand or services on Instagram, the first and most important thing you need to do is set up a business account.
Instagram provides options to create business or personal accounts. Go to settings, create your business profile, and add the necessary details. Insert a profile picture that represents your brand, such as a logo.
And lastly, don't forget to add a bio! It is the most essential part of your profile, which defines your business in a couple of lines.
Define your goals and target audience:
It is better to define your objectives before you start posting random content on IG. To get the most out of Instagram in the long run! It is crucial to set goals and target audiences, like promoting products, showing off your brand, or gaining loyal followers.
Identifying your goals and potential audiences will help you figure it out! What type of content do they like, or what you can create that matters to them?
Use hashtags in your posts:
Relevant hashtags are fundamentally a way to label and categorize your content to gain visibility. You can use hashtags in your posts, reels, and stories to get discovered by new audiences on Instagram.
Now, you may ask how many hashtags should use on Instagram posts. We have found that using more hashtags is still the best strategy for increasing your reach. However, it is necessary to focus on relevant and quality hashtags at least 5 or 10 hashtags are better than zero.
Regular content posting:
Posting regularly on Instagram allows you to stay connected with your audience. Also, to resonate with your audience, you need investment in time so that you can understand your consumer needs, wants, and challenges.
By being consistent with your posts, you can understand what the current buzz is in your industry and what topics your potential customers are. Regular posting helps you evaluate what strategy works and what does not works for your business.
Organize giveaways:
Well, freebies are valued and appreciated by consumers due to their usefulness. Organizing free promotional items can create brand loyalty and drive the companies toward growth.
Businesses can use promotional items to promote their brands by having their imprinted logos on everyday necessities. This tactic will encourage them to remember the company, particularly when they require your product or service.
Select A Reputable Auto Comments Provider For Instagram:
It is essential to choose a reputable company that offers high-quality and relevant comments for your posts. Here are some key factors you should consider before selecting auto comments IG.
When you're looking for an auto commenter for Instagram, it's important to find companies or services that have a good reputation and positive reviews from other people who have used them.
One thing you need to avoid is providers that use bot comments can harm your brand reputation and credibility.
It's always better to choose a provider that respects Instagram's terms of service and uses genuine and high-quality comments. In this way, you can avoid risks or penalties for violating Instagram's rules.
Look for a provider that provides reliable customer support through various channels like email, chat, or phone. This way, if you have any questions or encounter any issues with their service, you can easily reach out to them and get the assistance you need.
Consider the costs and compare them with the features and quality of the service they provide. While it may be tempting to go for providers that offer very cheap services, it is crucial to exercise caution.
Check if the provider offers a trial period or a refund policy. This feature allows you to test their services and see if they meet your expectations. A reputable provider will have confidence in the quality of their service and will often provide a trial or refund policy to ensure customer
At The End:

So in the above article, we wanted to share that it is possible to reach your potential followers on Instagram by putting in some effort and tactics. Auto comment IG is one of the best practices you can use to gain more visibility of your potential audiences.